As an entrepreneur, my time is limited. Julia has helped me supercharge my processes, control my inbox (instead of it controlling me) and free up time for me to focus on building my business.

Ishita Gupta, Lifestyle Business Coach
Our agency is growing fast and we were straining under our old processes. Julia identified our weak points and designed specific solutions to make all of us more efficient and effective.

Rachael Goldstein, Founder and CEO at Agent of Change
The fact that I've been able to run a business that's done over $150 million in revenue in my career didn't mean squat when I came to Julia in a frantic state. She re-set how I handle my contacts and projects. She performed a miracle.

Brian Kurtz, Executive VP at Boardroom Inc.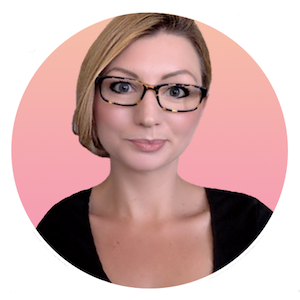 Amatuer Neuroscientist
70%
Certified Gmail Ninja
80%
Personal Trainer for Productivity
100%
Maker of Awesome Online Productivity Courses
90%
About Julia Roy
I'm an entrepreneur and futurist exploring the intersection of productivity, science and technology.
I want to transform the way we work.
Everyone is busy and time is our most precious resource, yet we fail to optimize our workflow with the processes and tools that can help us run our businesses like a well-oiled machine.
A beautiful thing happens when we refine our process and use the right tools well – we are happier, more creative and energized by our work.
However, for most of us, our workday is anythig but happy, creative and energizing.
Our processes are inefficient. We don't understand how to use our tools, are using them completely wrong or are employing the wrong tools for the job altogether. We are managing our email in a way that is destroying our attention and ability to focus thoughout the day. We spend a lot of day in meetings which are run so poorly that they are mostly a waste of our time. We are working too much, sitting too much, not getting enough done and are constantly stressing ourselves out about it.
How I used neuroscience to take back my life
A little over a year ago I was a mess. I was controlled and crippled by my always growing inbox, to-do list and requests for my time. I was riddled with anxiety and a feeling of helplessness in a constantly distracted world of my own making. Focusing enough to get anything of real importance done was a struggle.
All I could get done was the most basic tasks of running a consulting business. Answering email, showing up to meetings and absorbing the information bombarding me was all I could handle. By the end of the day I was exhausted. Tapped of all my willpower and confidence. I could barely think of about the next day. It was too depressing.
The good news is, I worked through it and am better for it. Sometimes you have to hit rock bottom. Sometimes you don't realize how bad things are until you are able to look back with a whole new perspective.
I love productive technologies
I love everything about digital productivity. We are more capable than ever to achieve whatever we can dream up.
But we find ourselves stuck in the mud of the constantly on, always updating world we have to interface with everyday.
If we want to be happy and successful, we have to figure out how to rise above.
Through my digital products and personal training services, I help freelancers, consultants and entrepreneurs transform the way they work.
To put it simply, I'm a personal trainer for productivity.
And I'm loving every minute of it.
A little bit more about me…
Prior to co-founding WorkHacks, I helped Fortune 500 brands with new media marketing, creating and executing campaigns for companies like Pepsi, Ford, Coach, Hearst and Citrix.
I am also a public speaker, bringing my unique perspective on brain-based productivity to audiences around the world.
I've been a featured speaker at Harvard Business School, LessConf, Misfit Con and numerous corporate and higher education conferences and workshops.
Fun Fact…
I was featured in Vanity Fair magazine in an article titled "America's Tweethearts." I was so excited for the opportunity. I flew to Los Angeles for the photoshoot and spent an entire day in hair, makeup and dress-up. The photoshoot itself took over 3 hours! Toward the end I began to cry because I didn't think I could stand in the 6-inch Louis Vuitton heels for another second.
I now possess a great respect for the work of models. Their ability to stand still in 6-inch Louis Vuitton heels for hours baffles and impresses me.