"Do you have time for a quick coffee meeting?"
"I love your blog. Can I buy you a quick coffee and pick your brain?"
"Can I buy you lunch and tell you a bit about my new startup?"
Sound familiar?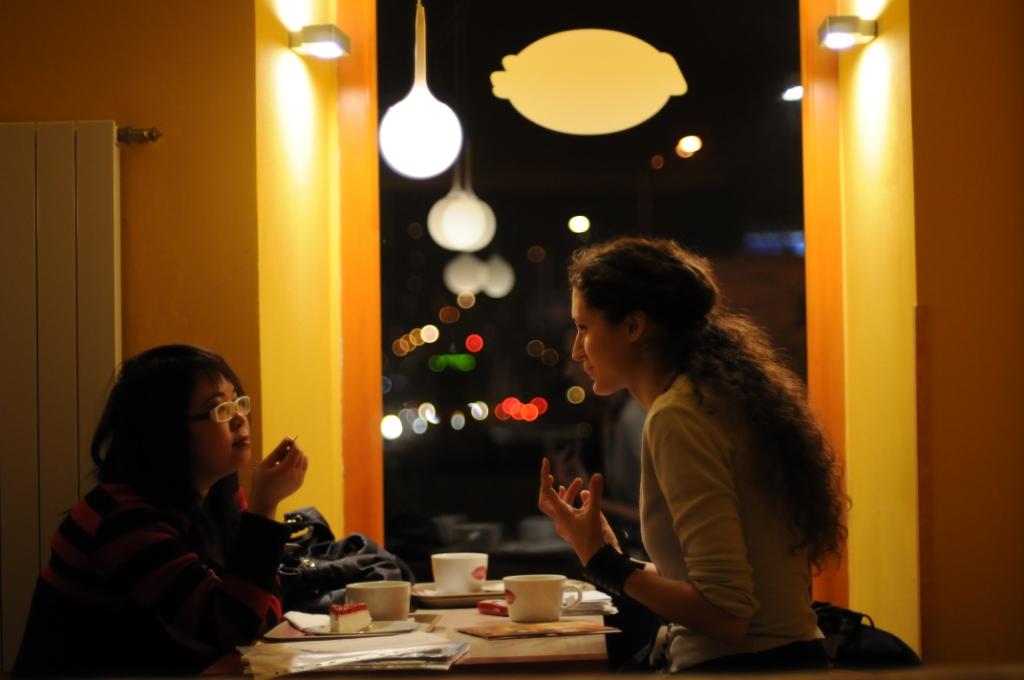 Obviously, there's the issue of free consulting vs. charging for your time and that's been covered well in some great blog posts by Jason Falls, Chris Brogan, Peter Shankman, Nicole Jordan and many more.
How you decide to charge for your time is up to you.
What I wanted to discuss here is the productivity drain from "random coffee meetings".
Seth Godin has a simple answer when people ask how he ships so frequently and so consistently:
"I don't have meetings and I don't watch TV."
Excellent advice.
We don't watch much TV, but we love meeting new entrepreneurs and hustlers. A lot of people have helped us out and we love to give back. But a bunch of random coffee meetings spread throughout the week (and the city) take a lot of time and kill our productivity flow.
Below are three ways to solve the "random coffee meeting" productivity problem:
1. Schedule Once
We used ScheduleOnce to create "cafe office hours", a weekly 2-hour slot where we work from a particular cafe for a couple hours.
Here's how to set it up:
Create a free account at ScheduleOnce.
Connect ScheduleOnce to your GoogleCalendar (you can also connect with Facebook).
It's two more clicks to fully connect your calendar.
Under "Inbound Settings", set your recurring availability. We set it for Tuesdays from 3:00pm – 5:00pm ET.
Screenshots of this process below.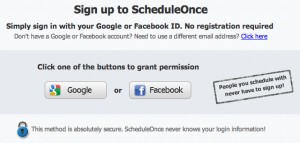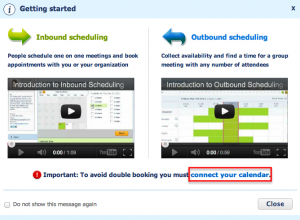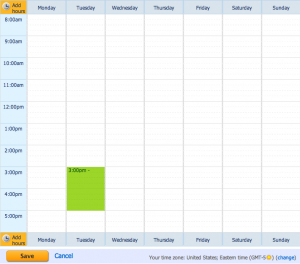 There are premium features in the paid version but the free plan served us well enough for now.
Now, whenever anyone (except Sir Richard) asks for a quick coffee meeting, we evaluate the request (again, this is not free consulting)  and if it makes sense, we reply to them with this simple ScheduleOnce link:
Anyone can propose a 30 minute slot in the 2 hour window. We confirm and boom. It's booked.
This works for remote meetings, too. If someone isn't in New York City, we can connect via GoToMeeting* or Clarity.fm (more below).
2. Google appointment slots
Google appointment slots works pretty much exactly like ScheduleOnce but with one unfortunate difference.
Both parties have to use a Google account.
We love Google (much of our our life resides in Google's cloud) but we understand that not everyone has a Google account, so this was a deal-breaker for us using the service.
If Google lifts this restriction, we'll probably switch from ScheduleOnce to Google appointments.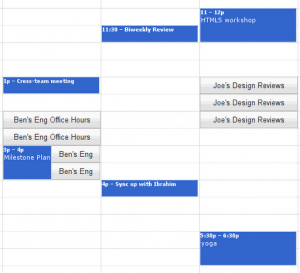 3. Clarity.fm
Clarity.fm is an innovative new startup (currently in private beta – launching soon) that allows anyone to accept or request short phone calls for advice from experts using only a mobile phone.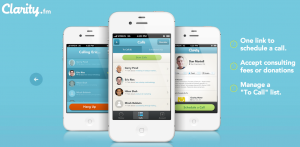 The expert can choose to have her calls be free or paid and can either keep the money (as a consulting fee) or donate to her favorite charity. You can embed a "Call Me Now" badge on your blog.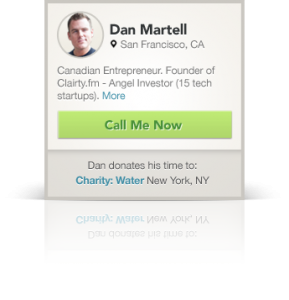 Using Clarity, I set the same timeslot as our "cafe office hours", 3:00pm – 5:00pm ET on Tuesdays.
My personal Clarity page is: clarity.fm/clayhebert.
It's currently free but soon we may charge a fee and donate the money to charity: water, one of our favorite charities.
Dedicated time. Increased productivity.
By dedicating a specific slot like this, we still get to meet and help interesting entrepreneurs without killing our productivity flow.
What do you think? Do random coffee meetings disrupt your productivity? Would you use any of these tools?
* Disclaimer: Citrix, parent company of GoToMeeting, is a WorkHacks client.