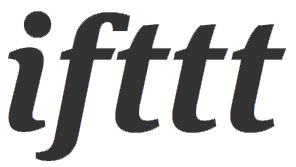 We discovered ifttt (If This Then That) late last year and have been in love ever since. Ifttt is a powerful tool to automate cross syndication of your social media content, archive and save content you publish to your cloud accounts (like Dropbox and Evernote) and hack together all sorts of ways to streamline your workflow. It's better to show you how it works, rather than try to describe it. See our video tutorial below as well as a list of some of our favorite ifttt recipes.
Social Media Cross Syndication
Evernote and Dropbox Archiving
Other Reviews of ifttt
Save Time and Automate Tasks with ifttt
[Social Mediarology]
How to Supercharge All Your Favorite Webapps with ifttt
[Lifehacker]
7 Ways to Automate Your Life With ifttt
[NYTimes Gadgetwise]
ifttt: The startup with the crazy name aims to automate the Internet
[TheNextWeb]  
There was an issue loading your timed LeadBox™. Please check plugin settings.