The primary way you interact with your Mac is through the dock.
If you're thinking… My Mac dock? What the heck is she talking about?
I'm talking about the row of icons on the bottom of your screen. That's your dock.
Take a second to look at it. Nothing special, right?
But it could be.
If you're like most people, your dock is an eyesore – cluttered with apps you don't even use, listed in no useful or logical order. It does not spark joy.
But if you're like me, your dock is a beautiful centerpiece – featuring only the things you use and love, customized and listed in perfect order for you.
I can show you how.
Using your Mac's hidden features and tools like SuperDocker and LiteIcon, I can show you how to customize your dock and make it your own.
Ready to make your Mac dock beautiful? 
Save yourself a seat to my FREE Master Your Mac workshop. During this workshop, I'm gonna show you, step-by-step, how to make your own perfect, more productive, dock.
It's happening LIVE next THURSDAY @ 4pm EST.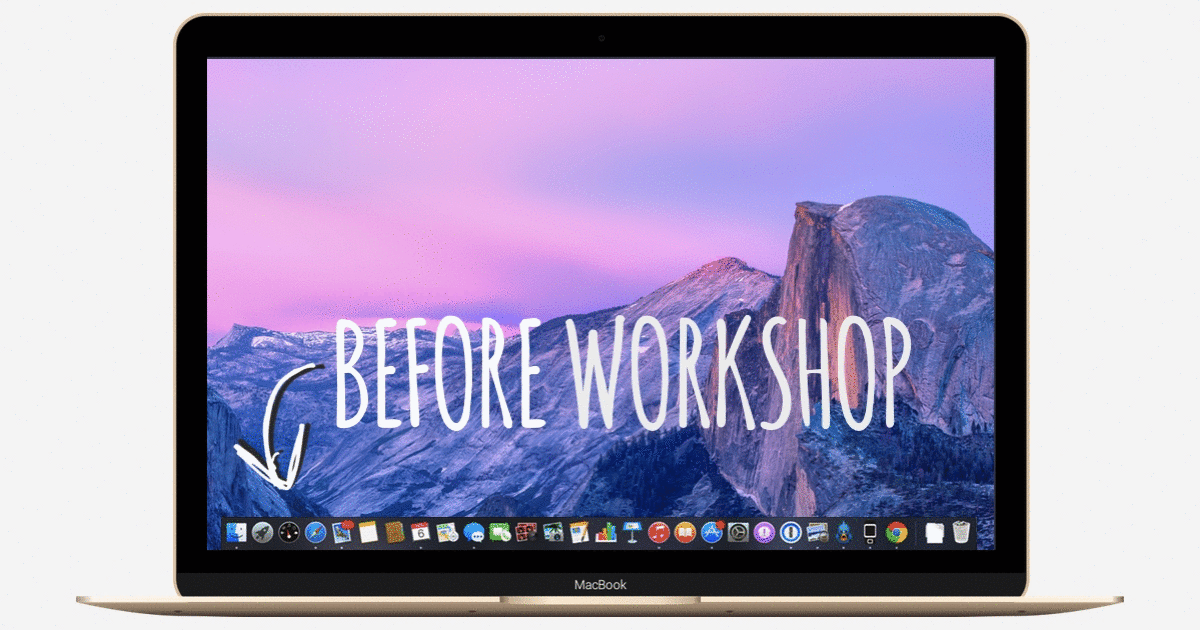 Register to attend: http://wrk.hk/masteryourmacI