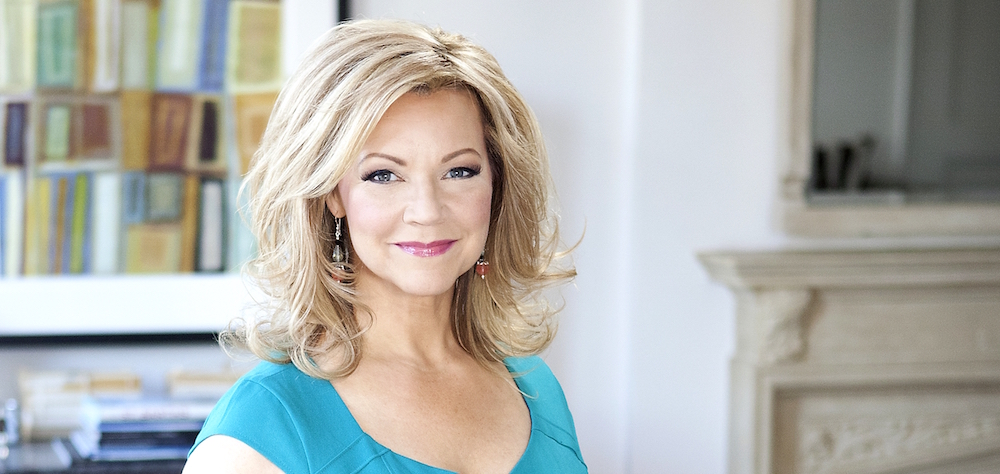 The more you give your muse a voice the more it comes to visit. Honor it, no matter what time it comes through. – Rhonda Britten

About Rhonda Britten
Rhonda Britten is an expert in helping people master emotional fear. She helps you understand how fear works and how to identify your fear so that it never runs your life. She helps people get confidence, courage and clarity and a deep compassion for oneself. With Rhonda by your side you can go from fear to freedom so that you can truly live the life that you were born to live. Sounds like a dream doesn't it? Rhonda Britten is a dream, and a wonderful woman to have by your side.
In this interview Rhonda talks about honoring the voice in your head and the ideas that come to you, because that's the muse and the more you honor the muse the more it will come to visit. She also shares how, in the book writing process, you've got to be willing to let yourself go. You've got to let yourself wander in the future and the past and allow you mind to go wherever it wants to. And, when you have ideas, stop to write them down no matter what you're doing. They are the pieces that will come together and you need them all.
During our conversation we also talk a lot about fear, self-compassion and personal responsibility when it comes to writing and living your best life.

Listen to this episode on iTunes.
Listen to this episode on Soundcloud.
This podcast is brought to you by Ulysses. Ulysses is a fully-fledged, beautiful and distraction-free writing app your Mac, iPhone and iPad. It's been my primary writing app for over a year now and I know I will never stray. Because… it make me want to write. That's why I'm stoked to tell you that Ulysses is offering the listeners of this podcast a very special extended free trial. If you're looking for a writing app to love go to ulyssesapp.com/howweworknow to get your extended free trial of Ulysses for Mac.
Topics We Explored
Fear, where it is in the brain and how it's triggered.
Why it's easier to have compassion for others than it is to have compassion for yourself.
Why Rhonda's philosophy and work is centered around two principles – compassion and personal responsibility.
The importance of becoming aware of how you work.
What happens when people start to believe they are their negative thoughts.
Knowing how you make decisions.
Just writing stories during the first phase of the book process. Getting the moments in your life, the stories that are in your head, down on paper.
How copywriting is a completely different skill with a completely different objective than book writing.
How becoming a good copywriter can pollute your writing.
Anchoring the muse and putting the muse first.
The benefit of collecting (i.e. writing down) as many of your thoughts throughout the day as you can.
What you think your book now is, is not going to be what your book is.
When you're writing a book, working on it everyday.
Writing a book under contract.
Writing at night.
Honoring the voice, honoring the muse, no matter what time it comes through.
Why writing doesn't get easier with each subsequent book you write.
How writing is truly an act of trust.
Key Takeaways
We use self-judgement and putting ourselves down in an effort to help keep us on track.
When you lack self-compassion, you compromise your ability to have compassion for others because you're holding back from yourself. If you can find yourself in others, you soften and when you do that your life opens up because there's more available to you.
It's important to understand what you get triggered by and what you go to. What are the things that you lean on when you are feeling less than.
Don't believe your negative thoughts. When you say "I am a procrastinator" what you're not realizing is that it's really a choice your making. It may not feel like a choice in the moment, but it is. And there might be an unconscious reason for your procrastination. You may be unsure about what you want and where you want to go.
Sometimes not taking action when you think you have to is a wise choice. But we don't feel that way because we're not looking at what's right for us, we're looking at what we could be doing based on a set of criteria someone else has made up.
In the book writing process, you've got to be willing to let yourself go. You've got to let yourself wander in the future and the past and allow you mind to go wherever it wants to.
When you're writing a book, throughout the process, always have a notebook with you so you can capture the random thoughts that will pop into your head throughout the day.
The more you give your muse a voice the more it comes to visit.
When you have ideas, stop, no matter what you're doing to write them down.
What you think your book now is, is not going to be what your book is. So, in the beginning it's important to practice no-judgment, by listening to yourself and honoring your internal voice by writing down everything it says. When you do this, it will visit you more and more and more.
If you want to write a book, you can't care what comes out when you start writing it. You just have to write.
Write all your ideas down on cards and when it's time to write simply pull one from the pile. Do not pick one out specifically, pick one at random. When you pick one at random there's less judgment around it.
The more you don't judge the writing process, the more you write.
When you're writing a book, don't read anyone you think of as competition. You don't want to read anything that could influence you (that you don't want to) with your own work.
It doesn't matter how you start, just that you do.
Resources and Books Mentioned
Connect with Rhonda