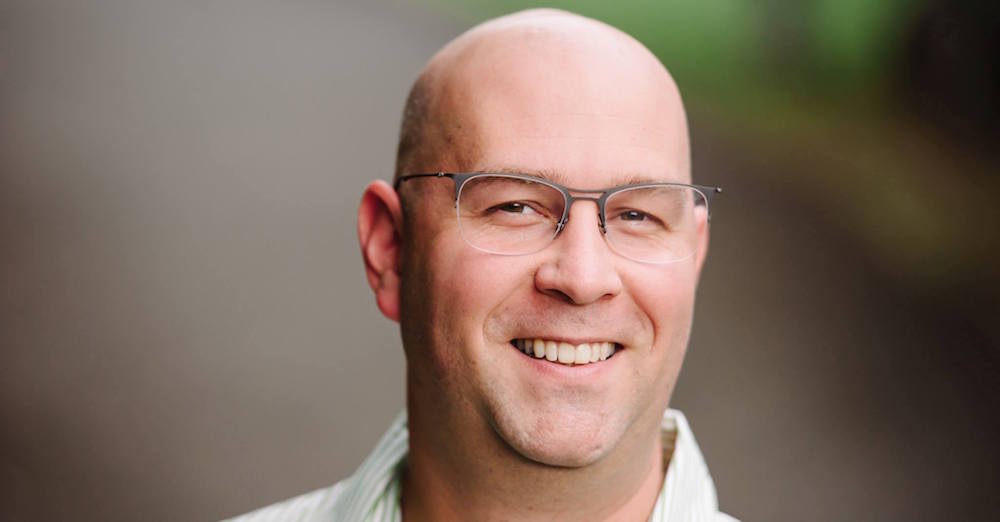 A book is one of the most intimate ways of communicating with people. When you write a book, people literally take you to bed with them. – Scott Hoffman
About Scott Hoffman
Scott Hoffman is one of the founding partners of Folio Literary Management, a literary agency based in New York City. As a literary agent Scott serves as both a business manager and artistic advisor to authors.
In this interview Scott talks about what it's like be a literary agent, the things he looks for when considering a new author and his Market Author Promise framework that helps authors evaluate their book ideas.
We also discuss why Scott created an online course to help authors called Right Book, Right Now and how the book you think you should write will transform dramatically during the book proposal process.

Listen to this episode on iTunes.
Listen to this episode on Soundcloud.

This podcast is brought to you by Ulysses, a fully-fledged, beautiful and distraction-free writing app your Mac, iPad and iPhone. When I discovered Ulysses a year ago, I downloaded the free trial, used it for a few hours and then immediately bought it. Its been my main writing app ever since and I know, if you're someone that's serious about writing, you'll fall in love with it too. That's why I've partnered with the awesome people at Ulysses so you can GET THE APP FOR FREE. All you have to do is go to ulyssesapp.com/howweworknow and there you'll find a special link to download your free extended trial of Ulysses for Mac. No obligation. No hidden fees. No strings attached. In one click you'll have yourself an awesome writing app that makes you want to write. Sound good? Of course it does! What are you waiting for? Go get it.
Topics We Explored
How to avoid the biggest mistake first-time authors make (which is writing the wrong book).
The MAP to publishing success. Market: The people that would buy your book. Author: You and why you're the best person to write the book. Promise: How the readers life is going to change once they've read your book.
What a book proposal is and why doing it right is so important.
How the book you think you should write will transform dramatically during the book proposal process.
Watch one, do one, teach one. Why that's what you're doing during the course of a book.
Key Takeaways
Every book is worth writing. However the size of your audience and the market for your book should align with your goals and expectations.
One of the most important things to know as a writer and author is your audience and the market your trying to reach.
Why are you the best person to write the book you want to write? The intersection between the author (you) and the market who'd be interested in your book is key.
What is the promise of your book? What change will take place in the reader after they read your book? What value are they going to get?
The 3 keys to publishing success are 1. Understanding what the market is. 2. Knowing why you're the author for that market. 3. And being able to articulate the transformational process that your book will have on the reader.
Your Book Proposal: If you're writing a book, especially if it's a non-fiction book, publishers don't want to see a full manuscript of the book. What they want to see is a document called a book proposal, which is essentially the business plan for your book. Because, more than the quality of your writing, they're going to want to know the overall commercial prospects for your book. That comes down to the 3 things outlined in the previous bullet.
The process of writing a book proposal is so important because it forces the discipline on you to figure out if the market for your book is really there.
One of the elements of a good book proposal is a marketing plan. The marketing plan really helps you see if there's a market for your book and how you're going to be able to sell to them.
The question you have to ask yourself: Are there enough people out there who's lives would be fundamentally transformed if they knew what you knew. If the answer to that question is yes, a book is a fantastic way to reach them.
To be successful in the book world, you have to transform the lives of your audience. There are 4 elements that drive transformation.

The message. A great message is valuable enough to make a book work.
The moment. Is this is the right moment for someone to hear what you have to say?
The messenger. If one person says something to you and someone else says the same thing to you, you could react in very different ways.

It's virtually impossible for a writer to have an adequate understanding of how good their writing is.
Resources and Books Mentioned
Connect with Scott