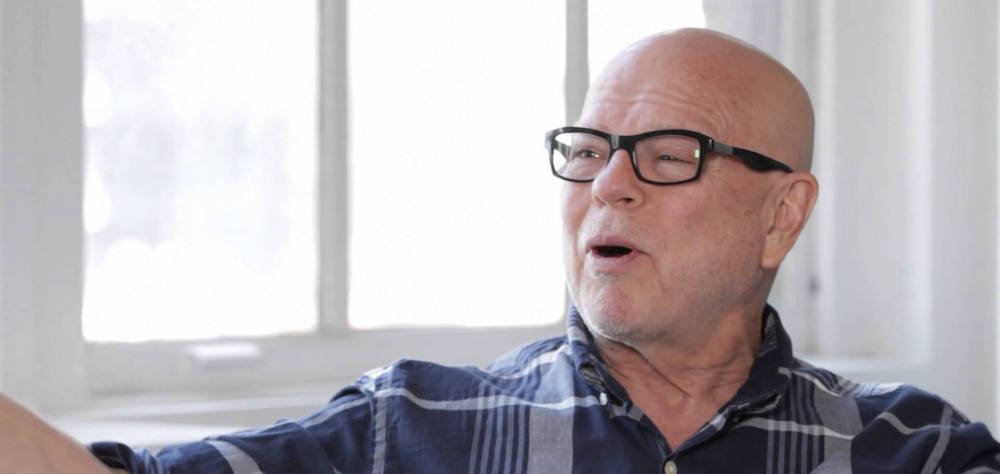 Whatever you have to say, as long as it's true and from your heart, has an audience. – Tommy Bähler
About Tommy Bähler
Tommy Bähler is a singer, composer, songwriter, arranger, producer and author who strives to always be in service to others. He's a bit of a legend in the world of music. He's worked with Quincy Jones, Michael Jackson, Frank Sinatra, Cher, Billy Joel, Tina Turner, Stevie Wonder and more. He grew up surrounded by music and fell in love with it. His father was a trumpet player and Tommy saw the passion in his eyes when he played the trumpet, that he didn't have any other time, and Tommy wanted a piece of that. He started playing the trumpet at an early age and would bring it to school and play the songs that were a hit on the Hit Parade that week for his friends. If I were to say one thing about Tommy it would be that he loves people. If he can be of service to someone or make someone feel good, he can't not do it.
In this interview Tommy shares what it was like growing up with a father who never told him what to do, how the prologue to Aesop's Fables changed his life and what happened in the left side of his brain when he decided to write a novel. We talk about how doubt shuts the door to imagination, why mistakes are really discoveries (just steps along the journey towards your goal) and when doubts creep in, how to excuse it without a fight.
When asked what he does, Tommy says I change perspectives. I help people see another way. One without guilt, without fear, without regret. Get ready for a change in perspective, because here comes Tommy….

Listen to it on iTunes.
Stream it on Soundcloud.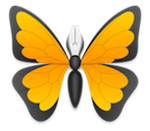 This podcast is brought to you by Ulysses. Ulysses is a fully-fledged, beautiful and distraction-free writing app your Mac, iPhone and iPad. It's been my primary writing app for over a year now and I know I will never stray. Because… it make me want to write. That's why I'm stoked to tell you that Ulysses is offering the listeners of this podcast a very special extended free trial. If you're looking for a writing app to love go to ulyssesapp.com/howweworknow to get your extended free trial of Ulysses for Mac.
Topics We Explored
How to make the process of learning and practicing any new creative skill a fun experience.
It only works (whatever it is your doing) when it's real (when you have the right intention.)
Expressing yourself in a way that's unique and true to who you are when nobody's watching.
The importance of letting the reader discover the meaning of your story, instead of telling them what you think they should learn from it.
Your job as a writer is to remember that this dream picked you.
All the ways in which your brain tries to love and protect you.
First to do when you've written a book that publishers don't know what to do with because they don't know who to market it to
Answering the call and trusting it.
How doubt stops you from doing important things in your life.
When doubts creep in, how to excuse it without a fight.
How pain, as a part of the creative process, is simply a habit of mind.
Why Tommy's father banned the word "can't" in the house.
Tommy Bähler "The Way I Was Raised" 4-Point Formula
Declare what you want.
Be a good host to the ideas that come in. (Because, when you declare what you want, you're going to get ideas. You may not understand them but be open to them.)
Declare that you're taking action (right now, not in the future)
Trust like a tea kettle. Know that, eventually, the water will boil.
Key Takeaways
With every opportunity comes and equal obligation. You have the opportunity to become a good, even great, writer but with that opportunity comes the obligation to practice.
When you're having a bad day, remember that your dream picked you.
When you're faced with a dilemma, the best question to ask yourself is "what do I want?".
Whatever you have to say, as long as it's true and from your heart, has an audience.
Express yourself. If it comes to you it's meant for you to share with others. If it feels good do it. Don't worry about the outcome. That will work itself out.
When your mind is focused on all the bad things that could happen if you [insert thing you want to do], respond by saying to yourself "thank you for loving me." When you do that your mind will quiet down and relax a bit. Thoughts need to be seen. If you want certain thoughts to go away, simple notice them and say thank you. Say thank you for bringing that to my attention but I've decided I'm going to go ahead and do [insert thing you want to do] anyway.
Creating a dance with your brain, instead of a fight, will free you. Respect your mind and it will respect you back.
Thank your mind and your heart constantly, no matter what they are telling you.
Anytime we say no, we stop the flow.
You and your ideas are a team.
When you make a mistake, flip your thinking. You didn't make a mistake, you made a discovery. It's a step in your journey. A guide to your goal.
You're going to figure it out or you're going to let it go.
When your stuck in indecision, ask yourself "what do I want?"
Want to be a writer? Well, a writer writes. So start writing. Everyday. It's that simple.
Doubt will shut the door to your imagination. If you believe you can, or if you believe you can't, you're right.
Resources and Books Mentioned
Bugs Bunny and the Tortoise which is The Tortoise and the Hare by Aesop
Aesop's Fables
Aesop's Fables A New Revised Version From Original Sources
Connect with Tommy
Learn more about Tommy via his Wikipedia page
Watch Tommy's interview on The Good Life Project