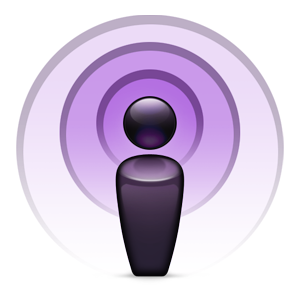 Do you subscribe and listen to podcasts? If not, you should be and I am happy to explain why.
What Makes Podcasts So Special?
Podcasts are magazine subscriptions for your ears. (There are also video podcasts, but in my experience, most of the podcasts I come across are produced like that of a radio show.) They are similar to magazines in that after subscribing, you are delivered all the latest and greatest future issues to your doorstep automatically. What makes them different from the magazine model is that all podcasts are… FREE!
Podcasts are to the radio industry as blogs are to mainstream media. Anyone who wants to create a regularly updated radio (or video) show can publish a podcast for the mere cost of a microphone and computer to record it. Therefore podcasts today looks similar to the world of blogs–there are all kinds of podcasters, from well-known media companies to amatuer enthusiasts that span every topic you can think of. You can find thousands of podcasts with regularly updated content, which is well produced, entertaining, educational, funny, interesting, etc.
So the question is, why isn't subscribing and listening to podcasts as mainstream as subscribing to and reading blogs?
Listening to Podcasts Used to be a Pain in the A**
The term podcast was coined in 2004 and in 2005 Apple released iTunes 4.9 with native support to subscribe and listen to podcasts via iTunes on your desktop or synced to your iPod. The number podcasters began to grow and when I purchased my first iPhone in 2007, I was in love with all the awesome content I could subscribe to and download to my phone. I would listen to podcasts while getting ready in the morning, on my walk to work and as I feel asleep. To me it was better than music on iTunes because it was interesting and FREE!
Although I loved listening to podcasts, the iTunes manual sync process between desktop and phone required to transfer new podcast shows slowly killed my interest. But as of late things have started to look up. With the launch of iOS 6 in September, there is now a native Apple app dedicated podcasts that keeps your subscriptions synced between iOS devices and iCloud and automatically download new episodes when connected to Wi-Fi.
Now It's Easier than Ever Before
Now you can subscribe to podcasts on your iPhone, have it synced between all of your devices (like your iPad and listen to podcasts without any hassle. And now yours truely is obsessed with podcasts again. Below is my personal Top 10 Podcasts list. Whether you are new to podcasts or listen to podcasts regularly, the ones below will not disappoint (and I explain why I love each one).

Brain Science Podcast

– I am obsessed with learning about the brain lately. BSP is a great podcast for the everyday person interested in hearing from neuroscientists and psychologists. [Subscribe via iTunes] [Listen on the web]
All in the Mind – Covers all topics related to the mind, from addiction to artificial intelligence. [Subscribe via iTunes] [Listen on the web]
Stuff You Missed in History Class – Two history buffs dive deep into historical events and mysteries, revealing interesting things you may not have heard about surrounding the worlds most well-known people and historical events. [Subscribe via iTunes] [Listen on the web]
NPR Snap Judgment – Stories from real people that are interesting, heartbreaking, amazing and funny. A hip spin on storytelling. [Subscribe via iTunes] [Listen on the web]
This American Life – First person stories and short fiction pieces that are touching funny and surprising. [Subscribe via iTunes] [Listen on the web]
NPR Topics: Technology – Perspectives on digital culture, research news, the tech industry and more. [Subscribe via iTunes] [Listen on the web]
On Being with Krista Tippett – Interviews with influential authors and thinkers. [Subscribe via iTunes] [Listen on the web]
The Accidental Creative – From the Author of the book by the same title, Todd interviews creatives and shares tips on how to jumpstart the creative process. [Subscribe via iTunes] [Listen on the web]
WNYC's Radiolab – Radiolab is a show about curiosity. Where sound illuminates ideas, and the boundaries blur between science, philosophy, and human experience. [Subscribe via iTunes] [Listen on the web]
The Truth – Movies for your ears. Fictional stories that take you along for a ride. [Subscribe via iTunes] [Listen on the web]