Publishers don't make books successful, authors do. – David Moldawer

About David Moldawer
David Moldawer is an editor and writer. He's worked at several traditional book publishing houses in New York City and now as a freelance editor, he helps authors create book proposals and write books. David has been in the publishing world long enough to know what it takes to write a book and the best way to get there. In our interview we talk about when and how to work with an editor, the best tool for marketing your book and how publishers don't make books successful, authors do. If you are in the early stages of writing your book or even just thinking about it, this interview will help guide you in the right direction.

Listen to it on iTunes.
Stream it on SoundCloud.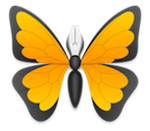 This podcast is brought to you by Ulysses. Ulysses is a fully-fledged, beautiful and distraction-free writing app your Mac, iPhone and iPad. It's been my primary writing app for over a year now and I know I will never stray. Because… it make me want to write. That's why I'm stoked to tell you that Ulysses is offering the listeners of this podcast a very special extended free trial. If you're looking for a writing app to love go to ulyssesapp.com/howweworknow to get your extended free trial of Ulysses for Mac.
Topics We Explored
The role of editors in the book publishing process and how it differs in academic publishing vs trade publishing.
The responsibilities of a trade publishing editor.
Why books that you buy at a bookstore are called trade publications.
How the traditional publishing model has changed over the years and what that means for authors and writers today.
When to bring in an editor (and when not to.)
The importance of planning out your writing process and setting concrete deadlines.
Why you should think of writing as a morning activity, the first thing you do when you sit down at your desk.
How not to get burned out during your writing project.
Why subscribers to your email newsletter are the most likely people to buy your book (more so than your social media followers and subscribers) and the best way to test out and get feedback around the ideas in your book.
Publishers don't make books successful, authors do.
Why laying the groundwork for your book years in advance of writing and publishing it is the best way to maximize the reach of your book and your success as an author.
Key Takeaways
Think of editors at traditional publishing houses as a producer (similar to the same way a film has a producer.) They decide what to acquire, either through reading a proposal or having an idea for a book and then finding someone to write it, then developing it by working closely with the author at every stage of the process. They acquire the books, edit the books and are responsible for shepherding production and making sure the vision for the book fits a cohesive model.
What's the most effective way to get people to buy your book? Through your email newsletter.
Your book proposal is not your book, it's a selling document. When you're creating your book proposal it can be helpful to remind yourself that it isn't the book. The customer of your book proposal is not the reader, the customer is your agent (if you're working with one) or your publisher, and you have to satisfy them in order to get to the next step.
If you're going to self publish or hybrid publish, then your customer is your direct audience. Then the question becomes who is my direct audience. Is it people subscribed to a newsletter? What will their expectations of your book be?
An editor is best suited to help you when you have a clear understanding of what you're trying to accomplish with your book. If you're not sure or are unable to clearly articulate the motivation and purpose of your book yet, consider holding off on bringing in an editor. Because when a editor walks into a situation where the author doesn't have clarity where their going, they are going to come in with their own idea of where to go. It's your book and you will have to write it and so you want the initial purpose and direction to come from you. If you're really struggling in the early stages of the book process, find a writing coach that can help guide you.
Be consistent. Let go of the idea that you should be energized, motivated and inspired to write. Some day's you'll be up and some days you'll be down but as long as you move steadily through your manuscript, you're going to spread out your best work throughout the book.
Writing a good book takes a long time.
If you're writing a book, write all your text in Markdown because you'll be sending your book to various places and various formats and Markdown will save you a lot of formatting headaches because it's the easiest/cleanest markup language to convert.
Resources and Books Mentioned
George RR Martin's writing problems
Steven King's thoughts on writing in his book On Writing
Dorie Clark's Writing a Book in 3 Months interview
Malcolm Gladwell's 10,000 Rule
David's writing workflow tools = Scrivener + Markdown + Pandoc + Zotero
Connect with David
David's personal website
David's Bookitect website
David's newsletter The Maven Game