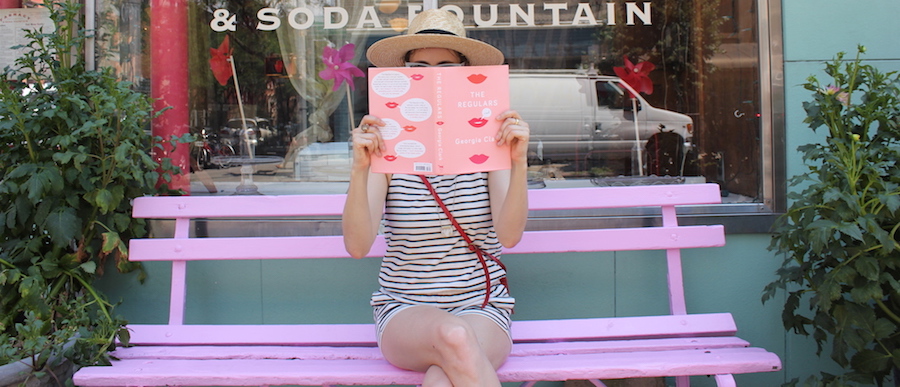 Invest in your passion. If you genuinely like your work, other people will like it too.
– Georgia Clark
About Georgia Clark
Georgia Clark is a novelist, an Australian and a New Yorker who went to school for screenwriting and filmmaking and believes the reason she's a published novelist is, in part, because she's a failed screenwriter. And today, if you happen to be reading this on the day of this episode's release, Georgia is popping champagne to celebrate the launch of her 3rd book, The Regulars, into the world. It's her first adult fiction novel and although it's titled The Regulars, there's nothing regular about it. Her witty and downright hilarious writing will leave you in stitches, laughing out loud throughout the entire novel. And, I have to say, Georgia is far from your regular, run-of-the-mill writer. Her regimented writing process and unwavering work ethic will leave you inspired to tighten up your own craft. In her interview we talk about what it's like to move to NYC in your 20's and try to scrape together an income as a freelance writer, the similarities between being a novelist with a book coming out and being an entrepreneur, and why investing in your passion by choosing to write what you want to write about (vs what you think the market wants you to write) is the best path to success. Yes, Georgia is a pro.

Listen to it on iTunes.
Stream it on Soundcloud.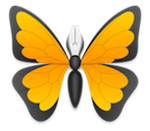 This podcast is brought to you by Ulysses. Ulysses is a fully-fledged, beautiful and distraction-free writing app your Mac, iPhone and iPad. It's been my primary writing app for over a year now and I know I will never stray. Because… it make me want to write. That's why I'm stoked to tell you that Ulysses is offering the listeners of this podcast a very special extended free trial. If you're looking for a writing app to love go to ulyssesapp.com/howweworknow to get your extended free trial of Ulysses for Mac.
Topics We Explored
If your motivation and love is to create stories, you can do that a lot easier and a lot cheaper as an author than a filmmaker.
Being a fiction writer because you love creating worlds, characters and plots.
Novelists have to be able to be the talent as well as a good manager, constantly improving and iterating on their process.
How to approach the work of writing a novel.
The New York Writers Room on 8th and Broadway in NYC
Drafting sober and editing under the influence.
What it's like during the marketing and publicity stage of a writing project.
Why it's hard to promote and market your own stuff and finding the kind of marketing techniques you enjoy the most.
The similarities between a novelist with a book coming out and being an entrepreneur.
What you should think about right after you sell a book to a publisher.
Investing in your passion by choosing to write what you want to write vs what you think the market wants.
Key Takeaways
Novelists come in all kinds of shapes and sizes but there are a few characteristics that they have in common. The first is that most novelists read a lot as children. This is because as a novelist, you have to read a lot. You have to read not only what you enjoy reading, but you also have to read your contemporaries, your genre and you have to read your own book over and over and over again. The second characteristic is a solid work ethic because you have to sit down everyday without anyone telling you to and get the work done.
The ability to read bad writing and to get past it is a major part of being a writer.
If you have a really good outline, you can't get lost.
Part of your job as a writer is marketing your work and connecting with your audience via channels like social media and an email newsletter.
When you're launching a book you have to realize that your publisher, although they want your book to be a success, is also working on hundreds of other books at the same time. You are more invested in your success than they are. Your publicist is working on dozens of other books at the same time. So it's in your best interest to view your relationship with your publisher as a partnership.
Don't worry about market trends. Trends change so quickly and publishing takes so long, by the time your book comes out the trend will be over.
If you genuinely like your work, other people will like it too.
When thinking about what kind of book you want to write, ask yourself "what am I a fan of?" and write about that because books take a long time and you don't want to get bored with it.
Resources and Books Mentioned
The Regulars by Georgia Clark (book)
Freedom app  To block apps, websites or the entire Internet so you can focus on writing.
The Writers Room A non-profit urban writer's colony in New York city offering a quiet, affordable workspace for writers.
The Resistance a phrase coined by Steven Pressfield in his book The War of Art
Connect with Georgia Clark
Georgia's personal website
About Georgia's book launch party on August 3rd, 2016 @ Powerhouse Books in DUMBO, NYC.
About Georgia's monthly Writers' Salon at her home in Brooklyn
Live vicariously through Georgia on Instagram
Keep up with Georgia, 140 characters at a time, on Twitter